Physical load guide
Investing in healthy, competent, and motivated employees means investing in sustainable employability. Physically demanding work affects sustainable employability. Simple actions, changes to processes, and the use of working aids can relieve physical work load so that employees can be employed more effectively and for longer, thus increasing their sustainable employability.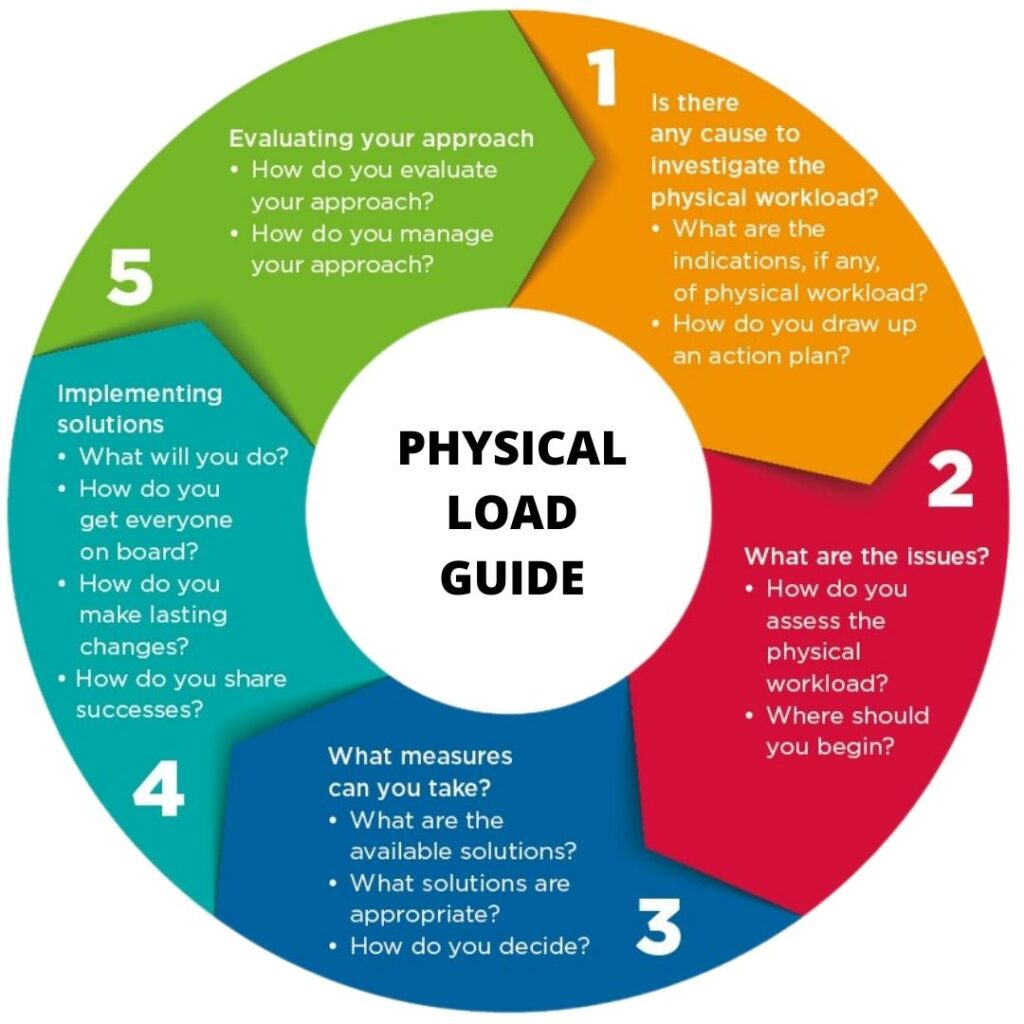 But what is the best approach?
This guide outlines five steps that will help you get started. It is essentially a step-by-step plan for making small improvements. In addition, this guide explains how to tackle situations in which several measures are being implemented simultaneously or in which employees have to start using different working methods.
Download the physical load guide (PDF)
How will I benefit from using this guide?
The Physical Load Guide is a resource that you can use to tackle things in a structured way, for example if your risk evaluation indicates that you need to do so. Simply follow the steps to identify any indications of physical workload and draw up a plan to address any issues.
Share your experience
We would like to hear from you. What is your experience in working with this guide and do you have any questions or comments?
Contact us